Training Feedback Forms
Automatically gather & collate feedback on the quality of your training
Training Feedback Forms
Automatically gather & collate feedback on the quality of your training
Say Goodbye To Paper Based "Happy Sheets"
Your learners don't like completing them and the feedback is rushed because they've had no proper time for reflection and to let everything sink in yet.
It's a lose-lose. All they want to do at the end of a course is to beat the traffic and all you receive is a series of "10's" and think everything is great.
The days of manual happy sheets are over. Feedo can email feedback forms out to your learners to complete online. All of the results are collated and reporting on automatically. There's no manual work needed.
Contact us for a demo or for a chat about how Feedo can help you with this.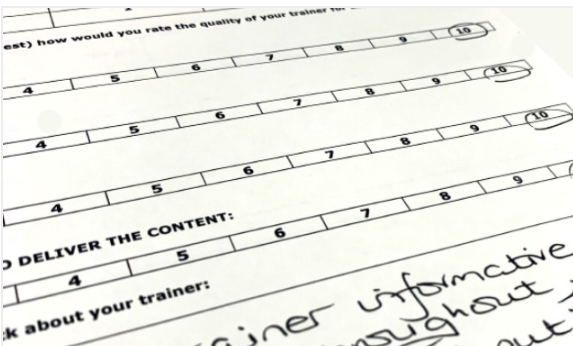 Setting up your training feedback forms is simple and you can
upload everything in CSV or enter the information manually
Measure Whatever You Like
Here are some of the different types of questions you'll be
able to ask using Feedo for your training feedback forms
Open Type Questions For Actions,
Takeaways & Improvements
What KEY takeaway do you feel you have gained from the training and what difference will it make back at work?

Are there any ways that the course materials could be improved?

Ratings For Questions Around
Content, Speed & Effectiveness
---
Was the course content…
On a scale of 1-10 (10 being the highest) how would you rate the quality of your trainer for the following:
Yes or No Questions Based
Around Objectives & Specific
Topics Of Interest
---
Prior to the workshop, did you discuss the course contents with your line manager?
Were the learning objectives outlines by your trainer?
Feedo automatically collates all of the feedback from
your delegates and creates overall scores and averages
Comments Examples
All comments that your delegates make are collated and reported on. Here are comments from 3 delegates for example.
What KEY takeaway do you feel you have gained from the training and what difference will it make back at work?
Are there any ways that the course materials could be improved?
Ratings Example
The ratings each delegate provides are rolled up to give an overall score.
---
Sample Feedback Form Report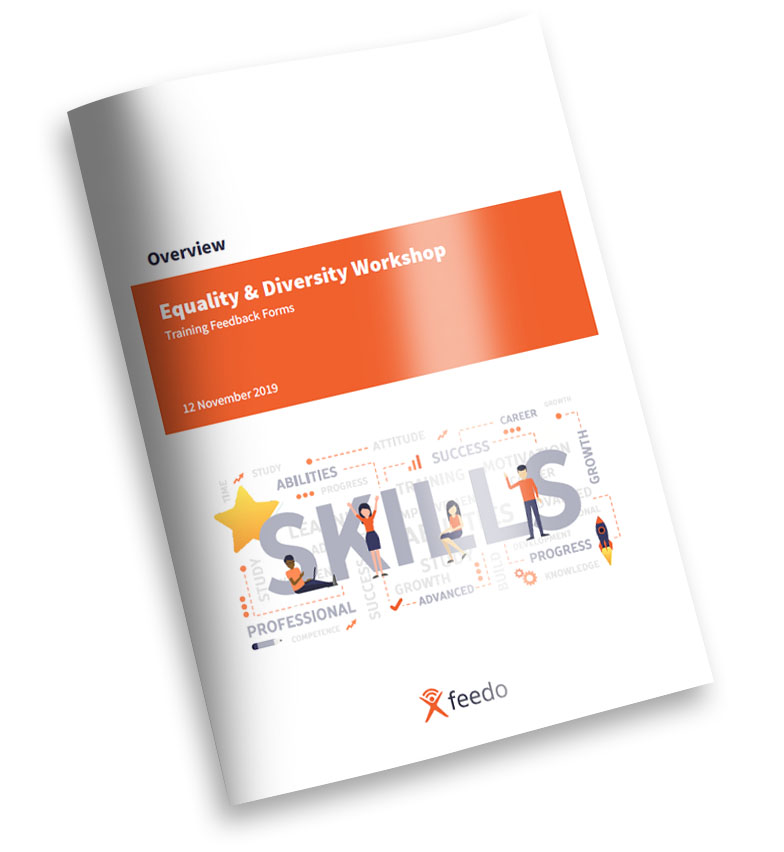 Say goodbye to manual happy sheets!
You can now send a link for your delegates to complete after a course so they've had time to reflect on what they have learned and will implement first.
Feel free to download this feedback form sample report from an equality and diversity workshop which will illustrate the level of detail that you will receive once all of the feedback forms are rolled up into one, overall report.
There's an interactive and LIVE dashboard with instant results.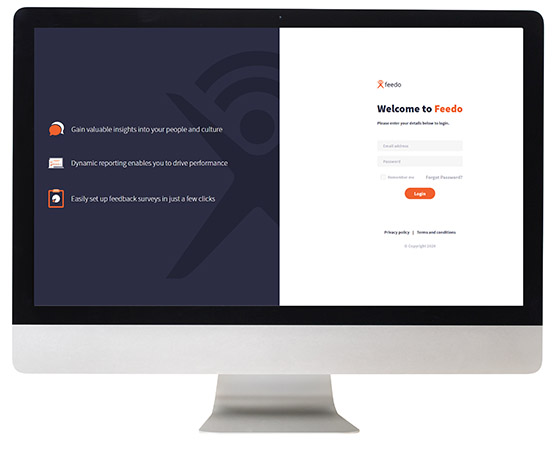 We know that this is a topic on your mind!
We can quote you on a "per report" basis if this is a one off requirement.
Alternatively, you can subscribe to Feedo and run as many reports as you like.
Feedo consists of 6 unique modules. If you decide to subscribe to the platform you can run unlimited numbers of 360 and 180 feedback, employee surveys, training needs analysis, culture checks and you can automate your training happy sheets as well.
How Can Feedo Help You?
Select as many modules as you like. Pay per report or by subscription.
Self manage your own campaigns or we can manage them for you.

360 Degree Feedback
Gather feedback for your leaders from
their line manager, staff and peers.

180 Degree Feedback
Usually completed by the employee
and their line manager.

Staff Satisfaction
Ideal for staff surveys, company-wide
employee satisfaction. Anonymous.

Training Feedback Forms
No more happy sheets. Completely automated with detailed reporting.

Training Needs Analysis
Gather training requirements with the use of this tool. Identify trends and needs.

Quick Temperature Check
Use this for a quick happy/sad or "how are we?" survey. Gain instant insights.