Flexible, Easy To Use & With Great Reporting
Imagine that each of your managers receive a spider graph on their performance like the one here and that they also receive a report that contains the breakdown of the feedback received for each of the competencies.
Just think how useful that would be to drive the performance of the leadership within your organisation.
Especially so for the manager in this example as there seems to be a big disconnect between how they perceive their performance compared to those who provided feedback on them!
360 degree feedback is a process where your managers have the opportunity to receive feedback on their performance from their line manager, their staff, colleagues and even their customers.
It also provides the opportunity for your managers to take a step back and to provide a self-assessment of their own strengths and weaknesses.
A 360 can work very well during the performance management process, staff appraisals, regular one to ones, as part of a training programme or for gathering training needs.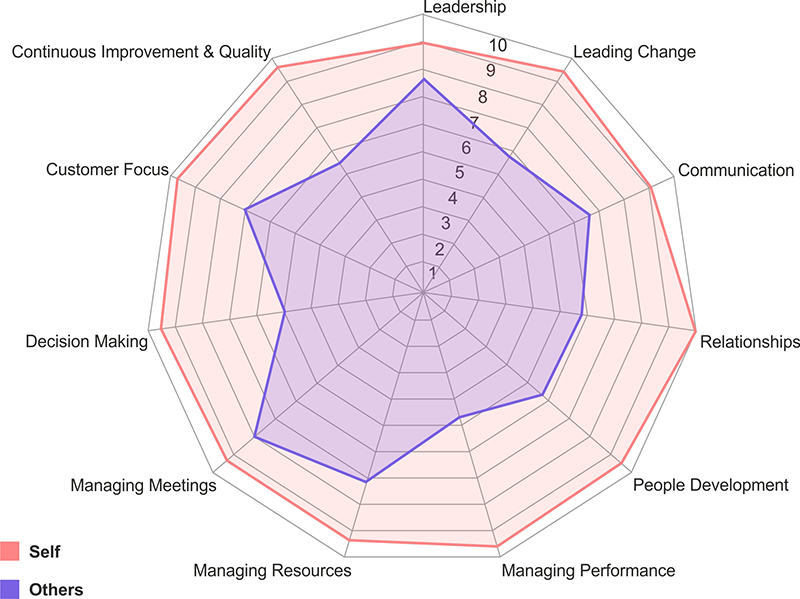 Self-Managed or Fully-Managed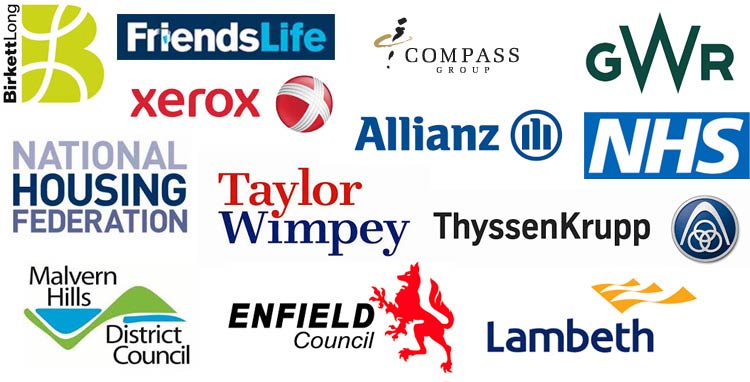 Here are just some of our clients that use our 360 degree feedback solutions. For some, we fully-manage their campaigns for them and others like to manage and administer their own. The choice is yours.
There's the option to use the pre-loaded 360 statements as they are.
A large proportion of our clients use their own criteria or use our statements as a baseline and then amend and adapt them to fit exactly what they need.
The roles where we have ready made statements for include:
• Team leaders
• Supervisors
• Middle managers
• Senior managers
We have a number of off the shelf 360 degree feedback management and leadership questionnaires that you can use "as is" or you can download them and make changes to ensure that you are measuring exactly what you need.
Or indeed, you can develop your own questionnaire and start from scratch so if you have a competency development framework in place already for example, you can measure against that…exactly.
Want to compare your managers over time? We have an option that will enable you to do exactly that.
We have a number of comparison reports that you can use that will illustrate their improvements over a specific time period.
You can also group reports up for say a team or a management population so you can receive an aggregated picture of your entire management population if the needs be.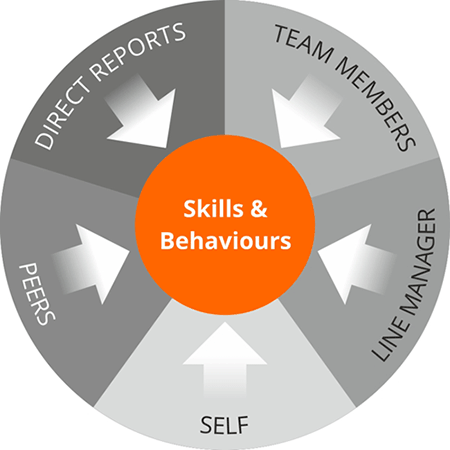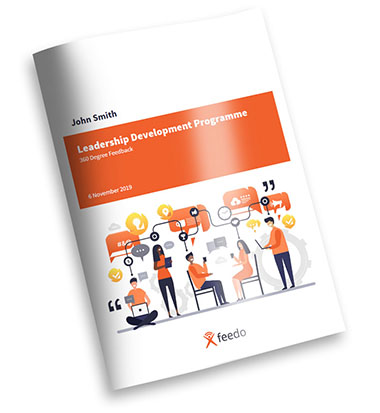 Our 360 solutions give you complete flexibility over your staff development needs.
It's ideal for staff appraisals, identifying development needs and for use before, during and after training programmes.
Feel free to download a 360 degree management sample report which will illustrate the level of detail that each of your managers will receive.
Feedo can roll up the results of all of your managers and also into departments or teams giving you an overall snapshot and picture of your leader's capability and their strengths and areas of development.
We appreciate how frustrating it can be to "pay per report"
Different payment bands based on the number of reports are just confusing.
Some providers are charging £100+ per report. We don't believe in that because it's an old, outdated model.
With Feedo you'll be able to run as many campaigns as you like without the meter running!
Feedo is a subscription based model. Fees are calculated on the modules that you need.
It's Not Just 360. You Can Get All Of This…
Feedo is a subscription based system. You can choose as many modules as you need.
No report fees and no separate systems. Self managed or we can fully manage.

360 Degree Feedback
Gather feedback for your leaders from
their line manager, staff and peers.

180 Degree Feedback
Usually completed by the employee
and their line manager.

Staff Satisfaction
Ideal for staff surveys, company-wide
employee satisfaction. Anonymous.

Training Feedback Forms
No more happy sheets. Completely automated with detailed reporting.

Training Needs Analysis
Gather training requirements with the use of this tool. Identify trends and needs.

Quick Temperature Check
Use this for a quick happy/sad or "how are we?" survey. Gain instant insights.