Benchmark Your People Against Excellence In Their Role
As an L&D department the very lifeblood of what your development
curriculum is based on are the training needs of your people.
You'll want to compare them with what is required for their roles against what their current skill and behaviour levels are.
The Training Needs Analysis module will enable you to gather the training needs of your staff and you can then group them together to see the overall trends.
Creating the right training solution for your people depends on the analysis and requirements of their job coupled to the needs of your training audience.
Feedo will enable you to conduct the skills analysis of your people and you can then make some informed decisions as to what to create in terms of L&D.
Easily Identify Training Needs
Imagine surveying 50 of your customer service staff on the skills that
they need to perform their job properly and this is the output…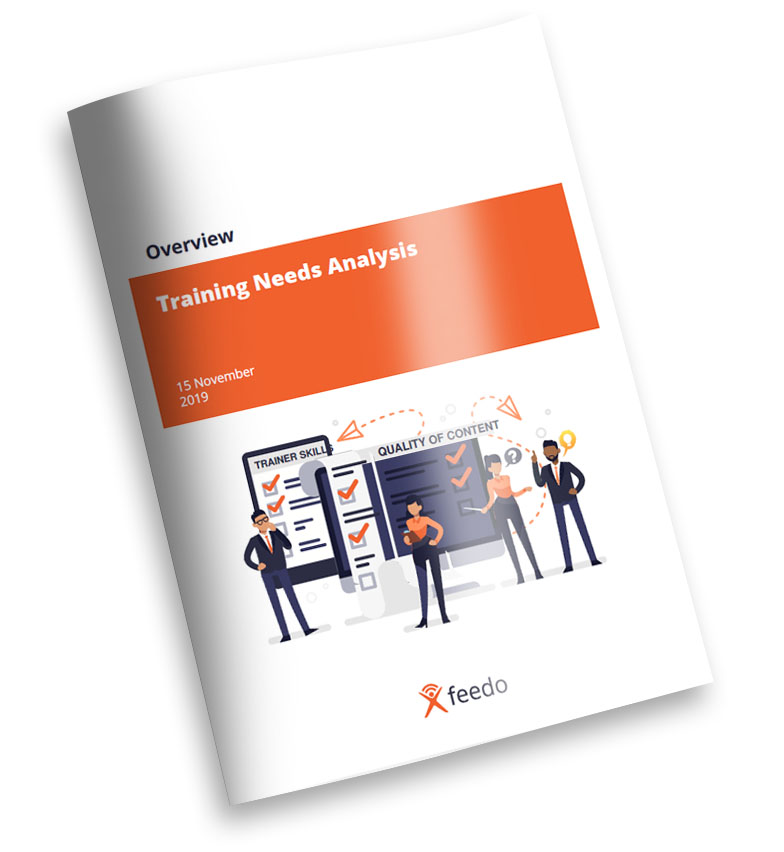 Our TNA creator gives you the ability to run customised training needs analysis campaigns so you can easily prioritise what development opportunities you need to focus on as an L&D department.
You can download and use our own TNA questionnaires that we have loaded up or you can use your own.
Feel free to download a sample TNA report which will illustrate the level of detail that you will receive.
This report is an overall report, rolling up all of the participants results into one, overall report.
There are a number of pre-loaded TNA surveys within Feedo that you can use as they are or you can amend them.
Alternatively, you can upload up your own TNA surveys so you can be very specific.
You can create your own using our design wizard or you can upload a spreadsheet with the questions on and Feedo will do the rest.
You can create TNA campaigns in minutes.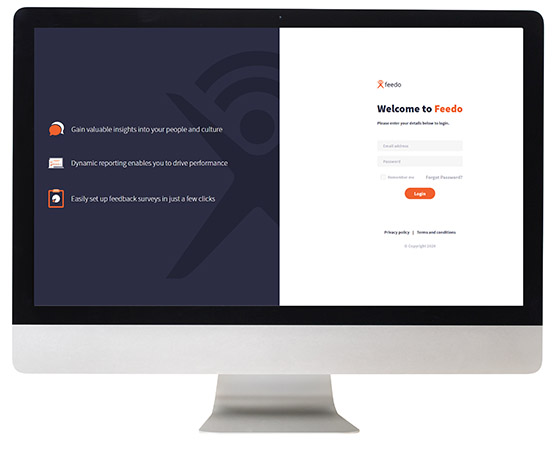 We know that this is a topic on your mind!
We can quote you on a "per report" basis if this is a one off requirement.
Alternatively, you can subscribe to Feedo and run as many reports as you like.
Feedo consists of 6 unique modules. If you decide to subscribe to the platform you can run unlimited numbers of 360 and 180 feedback, employee surveys, training needs analysis, culture checks and you can automate your training happy sheets as well.
How Can Feedo Help You?
Feedo will do the heavy lifting for you. Pay per report or by subscription.
Self-manage your own campaigns or we can manage them for you.

360 Degree Feedback
Gather feedback for your leaders from
their line manager, staff and peers.

180 Degree Feedback
Usually completed by the employee
and their line manager.

Staff Satisfaction
Ideal for staff surveys, company-wide
employee satisfaction. Anonymous.

Training Feedback Forms
No more happy sheets. Completely automated with detailed reporting.

Training Needs Analysis
Gather training requirements with the use of this tool. Identify trends and needs.

Quick Temperature Check
Use this for a quick happy/sad or "how are we?" survey. Gain instant insights.