All of your feedback & engagement needs SOLVED
All of your feedback & engagement needs SOLVED


360 Degree Feedback


180 Degree Feedback


Employee
Satisfaction


Training Event Feedback Forms


Training Needs Analysis


Quick Temperature Checks
All of your feedback & engagement needs SOLVED


360 Degree Feedback


180 Degree Feedback


Employee
Satisfaction


Training Event Feedback Forms


Training Needs Analysis


Quick Temperature Checks
Measure. Develop. Improve.
Feedo is proving to be the "go to" system for improving the engagement and performance of your people by gathering feedback and insights.
It's 6 people improvement systems in 1.
You can pay per month and have access to everything or please contact us if you have a one off requirement and we can provide a quote for you.
You can also do the work yourself or we can run your programmes for you with our fully-managed service.
Feedo is a subscription based model for an unlimited number of reports or you can run one off programmes and pay per report.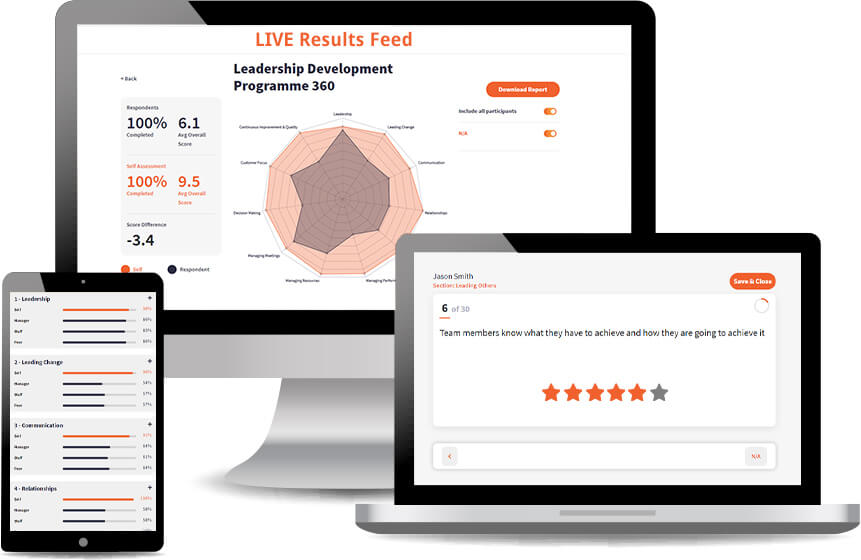 Clients
Here are some of the organisations who have used
Feedo for some or all of the 6 unique features
Gather Feedback & Improve Performance
Feedo can do a lot! All 6 modules are pre-populated with questionnaires and
you can modify, create and add your own from scratch. Self or fully managed too.

360 Degree Feedback
Gather feedback for your leaders from
their line manager, staff and peers.

180 Degree Feedback
Usually completed by the employee
and their line manager.

Staff Satisfaction
Ideal for staff surveys, company-wide
employee satisfaction. Anonymous.

Training Feedback Forms
No more happy sheets. Completely automated with detailed reporting.

Training Needs Analysis
Gather training requirements with the use of this tool. Identify trends and needs.

Quick Temperature Check
Use this for a quick happy/sad or "how are we?" survey. Gain instant insights.
Improve Your People & Culture With Feedo
You can't improve what you can't measure!
Feedo is the tool that enables you to measure a whole host of performance improvement and engagement feedback.
Most systems are clunky for both user and admin, Feedo is different. It's been designed by L&D and HR professionals instead of programmers.
Here's what Feedo can help you with:
• 360 Degree Feedback
• 180 Degree Feedback
• Employee Satisfaction Survey
• Training Needs Analysis
• Automated "Happy Sheets"
• Culture Checks